Bad for Scandal Viewers, Here Is What Is Coming
Followers of Etv Telenovela, Scandal are in for a disappointment as they will learn some sad news at the moment when they were excited about it. Fans of the show were already excited at the news that had been spread across social media but now they will be saddened to know that it is just false rumours as a record has been set straight. The past two weeks have had this rumour spread all over but nothing has been verified as now the truth has finally come out.
You may also like:Not A Heart Attack | The Real Cause Of Shona Ferguson's Death Revealed | See The Official Statement
People were so excited that with the change Scandal is bringing, their fave is amongst them who will join the popular eTV Telenovela.
Scandal is doing some sort of a revamp as it is changing cast, bringing in a new cast and letting go of some of the existing cast already. Already they have announced the new cast to join it which includes the legendary actors Fana Mokoena and Slindile Nodangala.
They are joined by Former Uzalo and Gomora actress Sihle Ndaba and Robert Mpisi. Alongside them, it is Nolwazi Shange and Melusi Mbele.
This new cast will form part of the new family of the Kubekas which will shake things up in Scandal. They are expected to start as from next week as they will be making a show stopper entrance.
Lusanda Mbane, who plays the role of Boniswa Langa will be leaving Scandal very soon as she confirmed her departure last month. Tshepo 'Howza' Mosese who plays the role of Lerumo will also be leaving Scandal.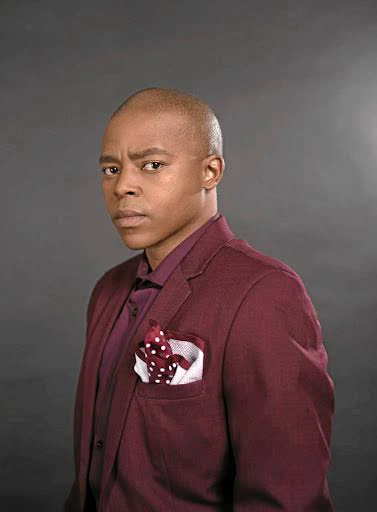 With this news, rumours that had spread on social media is that the character of Romeo Medupe is coming up, just that this time around it will not be played by Hungani Ndlovu instead it will be played by Loyiso McDonald. Well at least that is what was said by the people on social media with no proof of this truth and now they have been proven false.
Loyiso has stated that he is not joining Scandal. He was having an interview on Podcast and Chill whereby he revealed that the news of him joining Scandal is nothing but a false alarm.
Also what made people convinced that he is joining Scandal is the post he made on Twitter whereby he wrote a caption "Something new coming soon."
When asked for comment, eTV media representative, Thapelo Ramatsui denied that Loyiso is joining the Scandal.
"Loyiso will not be joining Scandal!"
Loyiso also refuted those claims by saying that he is not about to do that, join Scandal that is.
When asked what made him leave The Queen, Loyiso said, "It was time…honestly from my side, there was no negativity, there were no bad feelings. It was literally just me going, you know what as an actor, I am ready to move on to push myself a little bit more. Five years on one show is a long time and I think for me it was just about being honest with myself and saying, look Loy it's time to move on"
source: www.timeslive.co.za