Fanie is still playing games with Lehasa,Is Fanie really dead?
Fanie has been wanting to get his hands on Cindy's shares for many months now. Did he die for the shares or he is playing Lehasa along? Now friends and family celebrate Fanie in a very special memorial service.
You may also like:Meikie And John Maputla's Marriage Finally Comes To An End?,Check What Is Next On Skeem Saam'
If Fanie has not passed away then where is he, do you think he's planning against Lehasa and show up at his weakest times to strike back.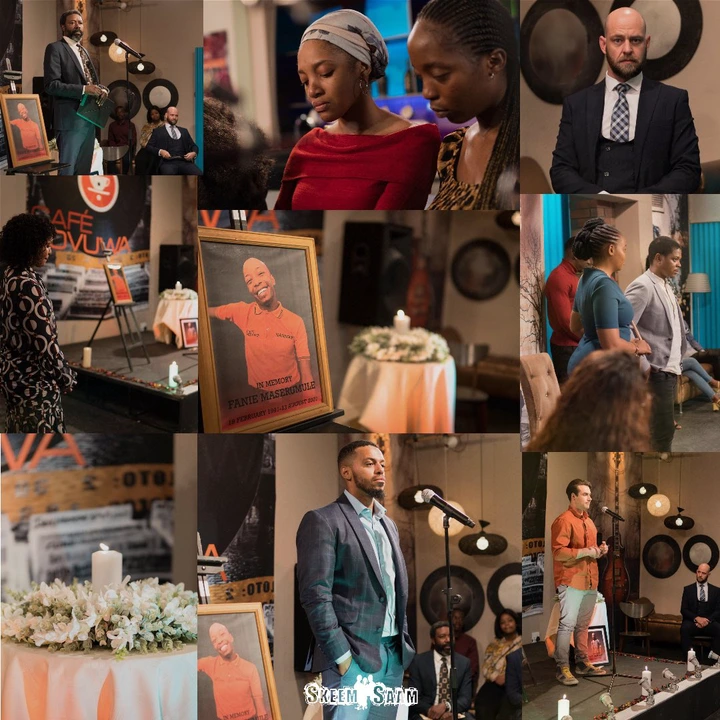 Photo credit: Skeem saam Twitter
Fanie is one of the talented actors on Skeem Saam and we hope that he will come back and finish what he has started. Fans love the storyline between Lehasa and Fanie because they're both always working hard to get what they want and they also love to be in power and in control of everything.
Read also:John Maputla Biography, Age, Career, Wife, Skeem Saam
Skeem Saam has many viewers and many fans will be so disappointed not seeing Fanie again on their screens. Lehasa won't have someone who can stand up to him as Fanie does on the show.