Entertainment News
Glenda From Skeem Saam Got Herself In Trouble After This Was Revealed,Coming Up On Skeem Saam Tonight
Glenda From Skeem Saam Got Herself In Trouble After This Was Revealed
Glenda tries to reach out to Lizzy but does not succeed. As we've seen, Glenda is in a process of uplifting her life. She wants to change and be the better person that she thinks she is. Love can make you do silly things without knowing hey. But, the main thing is Lizzy would have lost her job as she intended to (Glenda), all because of a quarrel over Kwaito, would Glenda be still keen to apologize to Lizzy?
Read also:Boniswa Under Hot Water After Xolile Revealed Her Secret ,Next On Scandal
It serves her right anyway she's no genuine. Sometimes it's good to swallow your pride and apologize when you are wrong or have wronged someone. She's being forced by that young lady who's going to train her to go and apologize to Lizzy.
What she did to Lizzy is not forgivable. She humiliated her, she nearly destroyed Lizzy's future for a boyfriend. She must leave Lizzy alone. Lizzy has accepted her defeat by the time she decided to destroy her career. Glenda must go and tell Mr. Kgomo how sorry she is for trying to ruin another girl's life
What she is doing is a good thing though. She is teaching the young children who watch the show that we apologize when we are wrong and that people will not always accept the apology because we have hurt them deliberately.
It is a lesson to our girls or women out there. Never fight for a man or love. If it is not yours, let it go. Never sabotage others simply because of love.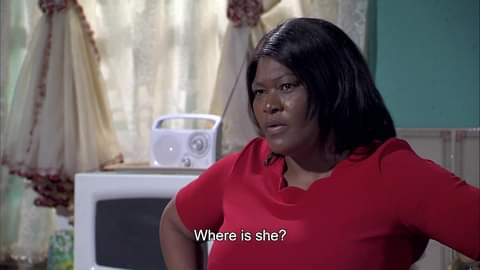 Fanie's role is also a lesson to our greedy brothers and sisters out there. Nothing comes easy in life. You've got to push and work hard if you want to live a better life. Don't always think things will come easy and steal from others, you will go easy.
You know, Skeem Saam is trying to make us forget the other issue here. I'm one of the viewers who are still waiting for Leeto Maputla's biological father. There is no way he can be John's son. Meiki should just calm down…she also cheated on John too. Khumbul'ekhaya is free for everyone who has lost their loved ones. And I'm sure she can find leeto's "White" father.
Crazy hey, this world we're living in is also a joke. John cheats on Meikie so many times and when she reacts badly she is expected to apologize to the mistresses. John's son cheats on Glenda and when she acts crazy, she has to apologize to Lizzy who actually snatched Kwaito n never apologized. What's so special about these Maputla guys.
Source:https://www.facebook.com/288690217977826/posts/1987723674741130/