Good News for Skeem Saam Fans, This Is What's Coming
Skeem Saam is one of the best soapies that is being earing for a year now on SABC 1 Mzansi fo sho during weekdays Mon-Fri at 18:30. The soapie has lost viewers since it was launched to the screen from day one even today viewers are still impressed with the best storyline and the way actors portray their characters on the screen.
On Monday a certain mistake happened as they played a wrong disk that was previous Skeem Saam that played on Friday. Fans were complaining about the error, but because they always want to make their fans happy and smiling they are bringing a double episode tonight from 18:00 to 19:00 to replace the one that was missed.
Read also:Skeem Saam Will Play For 1 hour Friday 9 July 2021, This Is What Will Happen
Leeto From Skeem Saam Net worth, Age, Wife, Career in 2021
Skeem Saam: Here Is How Leeto Will Free His Mother From Going To Jail
Here is what to expect on tonight's episode as Meiki is back and no one knows about it, someone will give the police a tip that there is something that is happening on the Maputla's house and they'll come to find out what's happening. That's where they will take Meiki to jail. As for Leeto, he is still demanding to know his real father.
SOURCES:https://twitter.com/SkeemSaam3/status/1413036022858911748?s=20
As you all know that almost everyone in Mzansi spent their weekend thinking and impatiently waiting for Monday, so they can see more drama unfold on Skeem Saam only to be disappointed by the Skeem Saam technical department who played them an old episode and has been complaining ever since It seems like the Skeem Saam team has finally decided to make it up to their viewers.
This Is what's coming up on Skeem Saam 9 July 2021 Episode
For the first time in South Africans soapies history, you are going to get a double episode of a soapie Skeem Saam will air for a good long 1 hour, so you can catch up with the episode you lost when they played a repeat on Monday, This is good news, right? So here is what's coming up on Skeem Saam double episode.
Elizabeth will be getting into some serious trouble at work all because of her squabbles with Glenda which has been happening off her workplace and at work.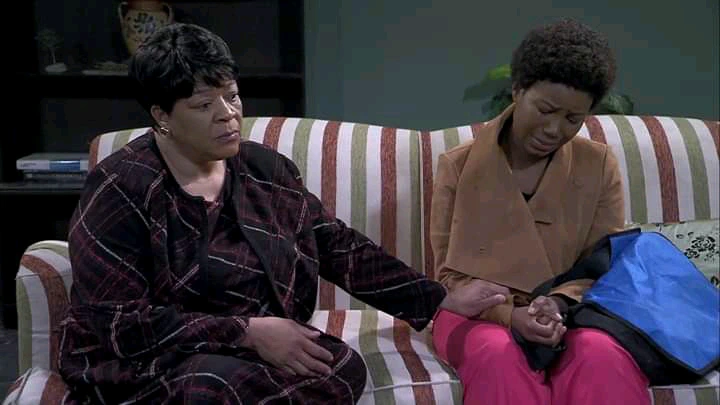 Captain Babeile will be turning the Maputla's house upside down looking for Meiki without any luck, He will be doing so with heavily armed cops.
When all this is happening Leeto will be out there going up and down trying to save his absent mother from facing the might hand of the law will he win this one? Bear in mind that she has once killed a person before and got away with it, so will history repeat itself for Meiki even in this case? Let us stay glued to the show and see more drama unfold.
Read also: Leeto From Skeem Saam Net worth, Age, Wife, Career in 2021
So now, one thing which is going to cause too much drama here is why Leeto is the only light-skinned individual in the Maputla household. Looking at him and the rest of the Maputla's, do you think he could be John Maputla's child or Marothi's or maybe Manaka's child or even Seakamela?
Let's wait for Skeem Saam double episode to see all this unfolding.