Entertainment News
Good News For South Africans From Sassa R350 to R580 Basic Income,See Who Will Qualify
Sassa Latest News
When the covid-19 pandemic hit South Africa in 2020, the president had to implement a hard lockdown and he understood the kind of negative impact this will have on everyone, including the economy. So he provided financial assistance, also introduced the R350 unemployment grant for every unemployed individual.
You may also like: SASSA R350 Grant 2021:Who Qualifies, How To Apply and Check Application Status
SASSA: View Your R350 Grant Appeal Status and Deadline Here
How To Change Payment Method For The SASSA R350 Grant Quick and Easy
How To Check Your SASSA R350 Grant Balance In 2 Minutes, Quick and Easy On Your Phone
The grant continued until this year in April, but sadly it had to come to an end. Now everyone who benefitted from that grant is sadly left stranded and with no money since we all know that the unemployment rate is also high in  South Africa. People and unions have been calling for the Grant to be extended and increased.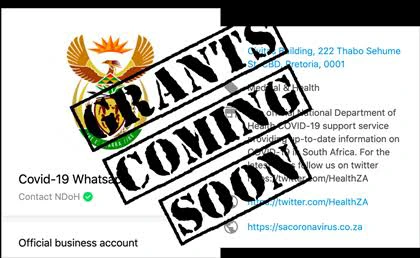 It was since said the matter is being discussed. Therefore, the Minister of social development has finally spoken. She has stated that the grant might come into effect soon, and this will be available for individuals between the ages of 19-59.
Sassa is currently holding discussions with the cabinet in Parliament and the president. The minister has said that the grant will come into effect, but it will not be called an unemployment grant anymore but rather income for poor and unemployed people who qualify for the grant.
Check more below:
https://www.news24.com/fin24/economy/south-africa/new-grant-may-target-unemployed-people-aged-19-to-59-years-govt-says-20210526.