Entertainment News
Mxolisi From Uzalo Left His Fans In Tears and Disappointed, Here Is What Happened
Mxolisi From Uzalo Left His Fans In Tears and Disappointed, Here Is What Happened
So, there will be no return of Mxolisi and Ayanda. There has been a rumor about the return of the old cast members. The Uzalo drama series fans have been looking forward to seeing these old faces Aayanda and Mxolisi but that's not the case. Viewers of Uzalo were excited to learn their favorite character Mxolisi, played by Nay Maps, was making a comeback. However, there has been some disappointment since he didn't make a return on Uzalo.
You may also like:Get To Know Nox From Diep City,Played By Nozuko Ncayiyane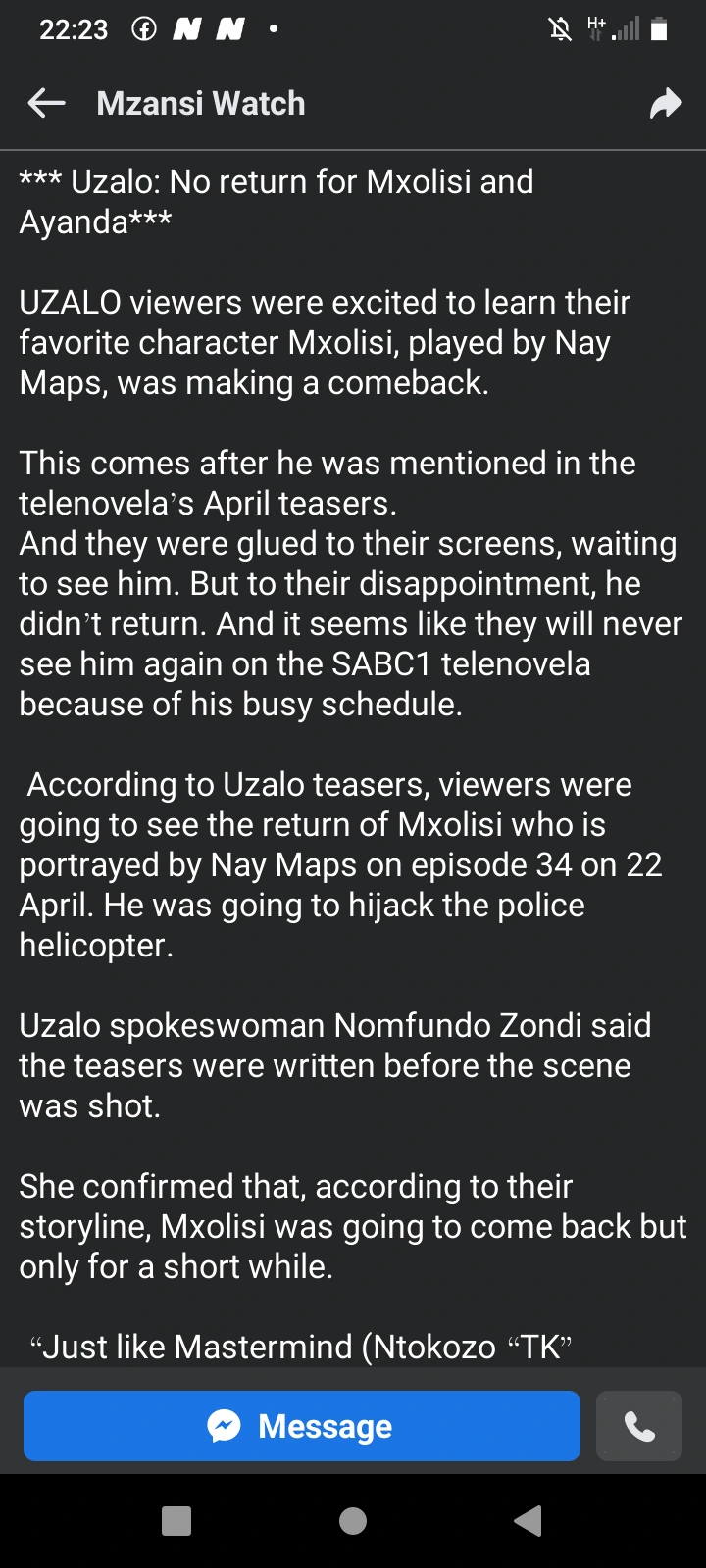 As we can all see, just like GC, Thobile, and Mastermind's return, Ayanda and Mxolisi returns might also be is part of Uzalo's way of spicing up the show.