Entertainment News
Next On Skeem Saam Monday Episode- MaNtuli Goes Into Hiding Fearing For Her Life.
Next On Skeem Saam Monday Episode- MaNtuli Goes Into Hiding Fearing For Her Life.
Things are getting worse for Meikie Maputla's friend Mantuli. The storyline of Kwaito's biological father has been dragging so long and now people want to know who is the real father for Kwaito as much he wants to know. Mantuli believes that John Maputla is Kwaito's father since the two once had one nightstand.
Read Also: COMING UP ON SKEEM SAAM: 21-25 June 2021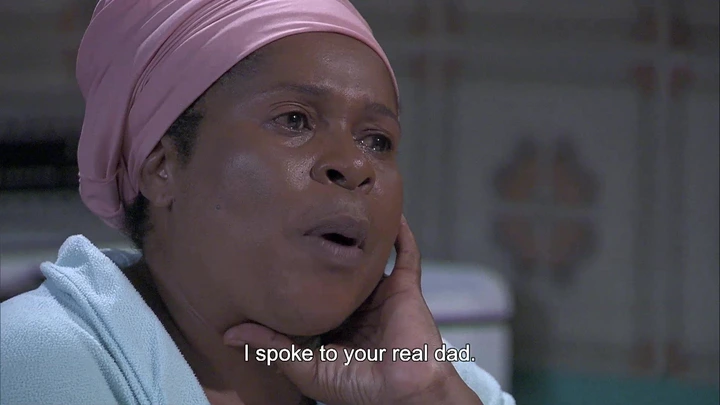 In the previous episode, Mantuli visited John again at his office and this time she wants John's sample so that she can go and do a DNA test to save her relationship with her son who left the house to go and stay with the Maputla's until Mantuli tells him about his real father.
You may also like:Disaster in Skeem Saam for MaNtuli and Maputla, Here's What Will Happen on Monday
The two have a meeting at John's office without Meikie's knowledge. Meikie visited her husband yesterday not knowing that Mantuli is also there. Ousi Ouma told Meikie that Mantuli has been vising John but the two are talking about Pretty and Nimza but Meikie was surprised when overheard the conversation between her friend and her husband, which was not about Nimza and Pretty.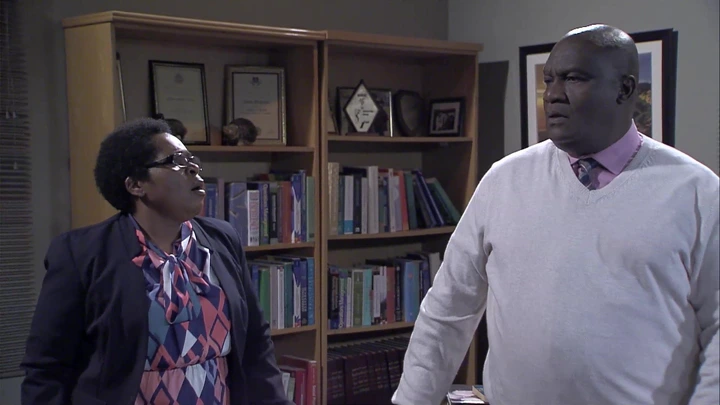 Mantuli and John were fighting about the DNA sample that Mantuli wants from John. The two were shocked when Meikie entered the office without knocking and asking the same question John was asking Mantuli, saying What's going to happen after she gets the DNA sample.
Many people took to social media as they say they can't wait for Monday to hear what Mantuli and John are going to tell Meikie.
On Skeem Saam Monday 21 June 2021 episode, Meikie will refuse to believe Mantuli and John's explanation about their secret meeting and Mantuli is going to hide as she fears for her life because she knows that Meikie is capable of anything.
And between Mantuli and Meikie, one will ask Sis Ouma to assist her with something. Is either Meikie will ask Ouma to put an eye on John's visitors or Mantuli want her not to tell anyone about her visit to the University.