Entertainment News
Skeem Saam Zamokuhle and Ntate Maputla Were Shocked By The Following Sings,See Here
Skeem Saam Zamokuhle and Ntate Maputla Were Shocked By The Following Sings,
Clement Maosa is a South African actor best known for his starring role as Zamokuhle' Kwaito' Seakamela in the SABC1 drama series Skeem Saam. Clement is from Polokwane, Limpopo. He attended school in a village called Ga-Rammutla and after matric, he studied law at the University of Limpopo.
Read also:The River: A Sneak Peek Into Zweli And Nyakallo's Wedding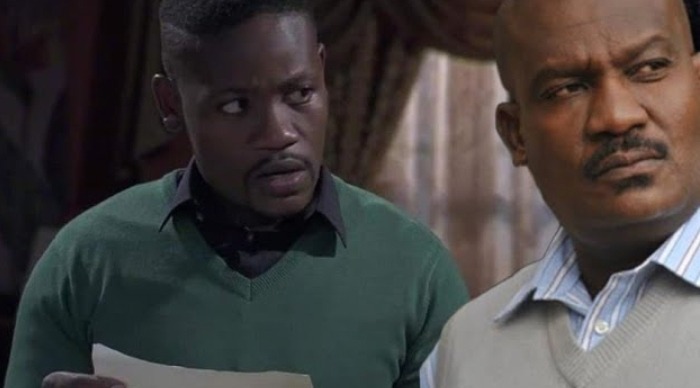 Africa Tsoai born 4 July 1967 is a South African actor and he is most famous for acting as John Maputla, the husband of Meikie Maputla and father of Leeto and Thano Maputla in SABC 1 Soapie.
It seems like the search is finally over, after weeks of trying to find out who is Zamokhuhle's father the truth will finally come out, the storyline has been dragging for way too long, Mantuli and Maputla tried by all means to hide the truth from Meiki and Zamokuhle by lying to them.
But today Zamokuhle was shocked after he discovered that he and Ntate Maputla have some similarities. After Zamokuhle decided to go and drink his worries out he then went to Maputla's house where he found Maputla sitting alone, without holding any tears in Zamokuhle started crying and telling Ntate Maputla how messed up his life is, because he doesn't know who he is since he doesn't know who his father is hence his mother doesn't want to tell him
.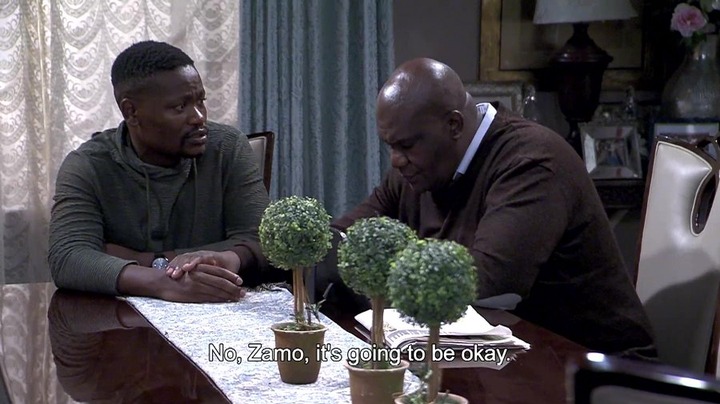 On yesterday's episode of Skeem Saam, Ntate Maputla tried to comfort Zamokuhle by holding his hand, and when he opened Zamokuhle's hands the shock on both Ntate Maputla and Zamokuhle's faces you could tell there was something there, even though they didn't say anything.
Tomorrow will finally know the truth about Zamokuhle and his father, and hopefully, they won't change the whole thing. And Zamokuhle will finally have peace after finally knowing who is his father.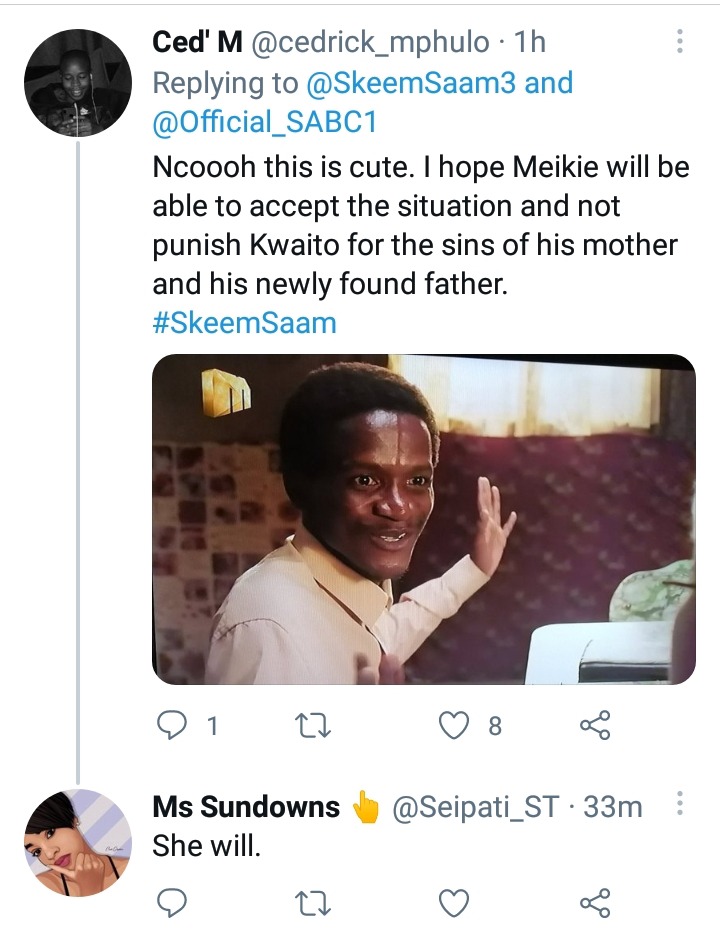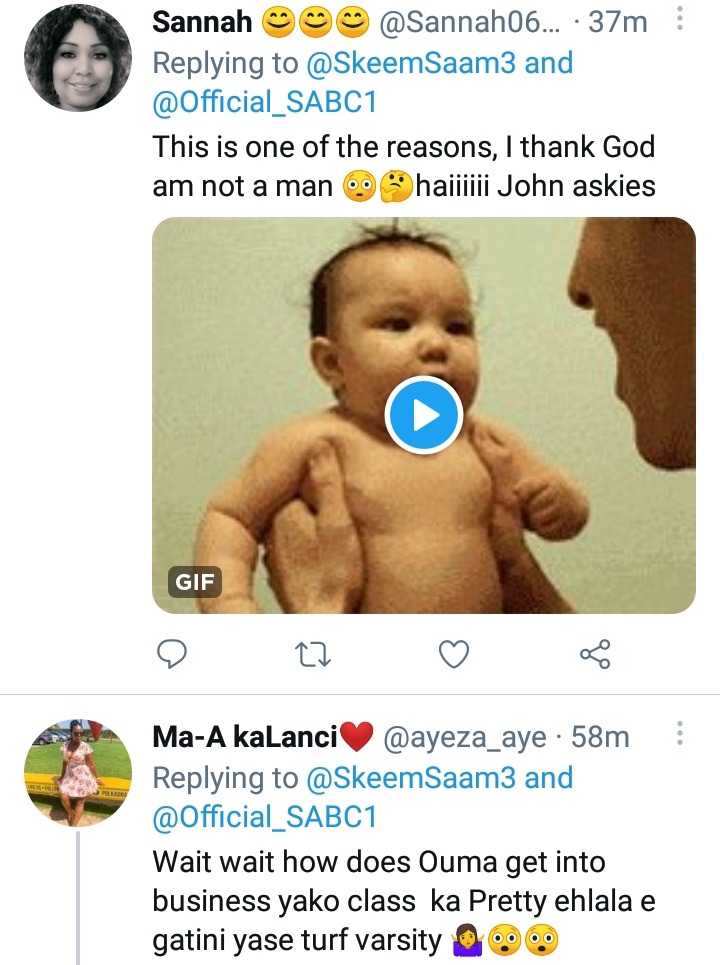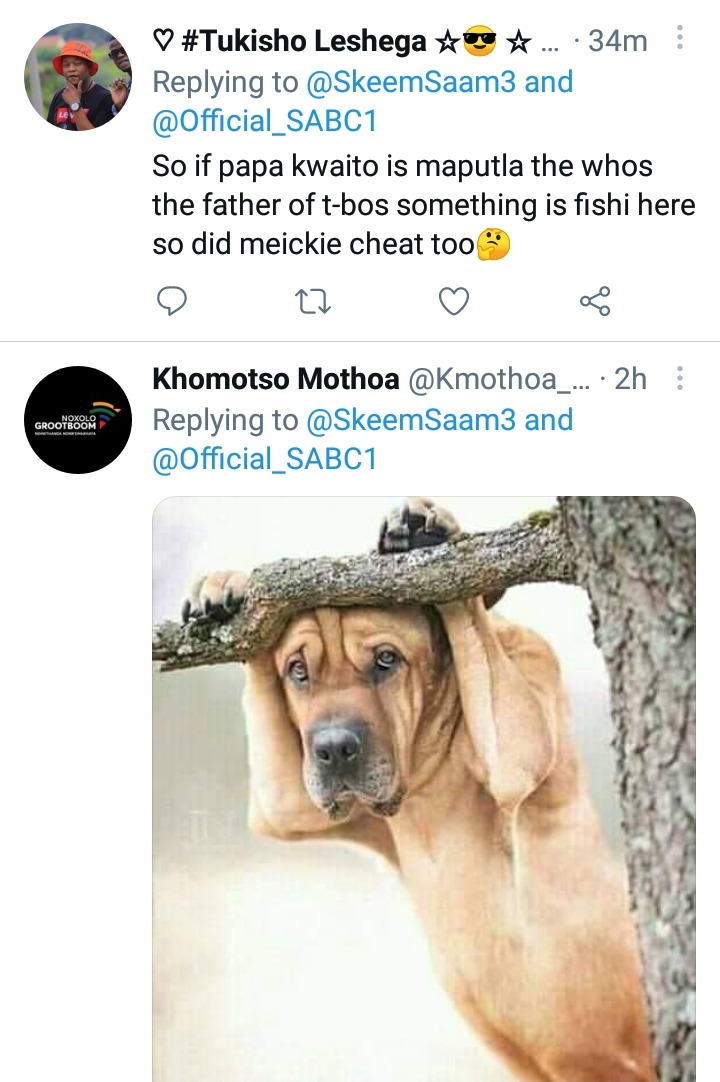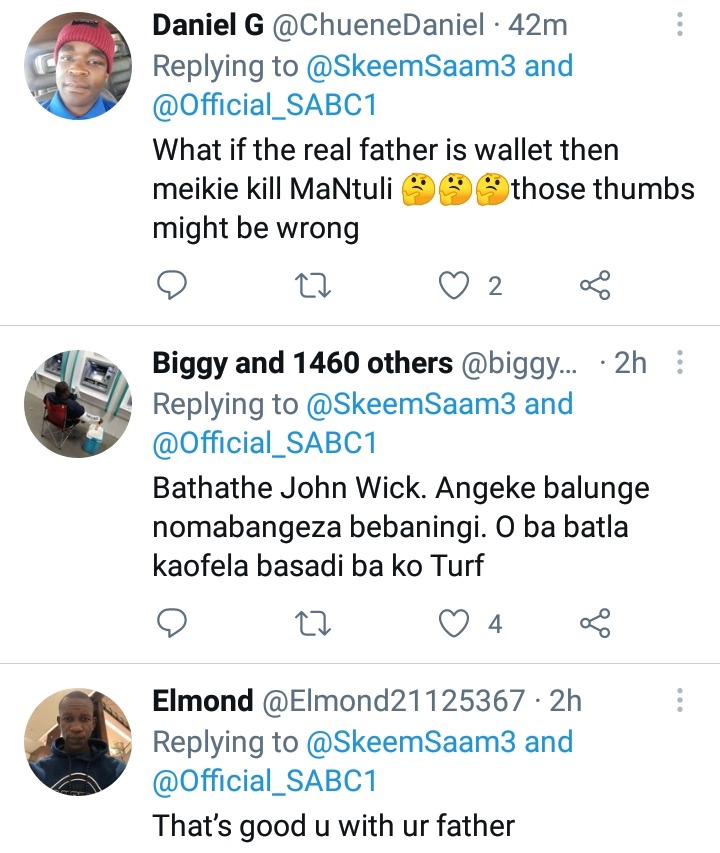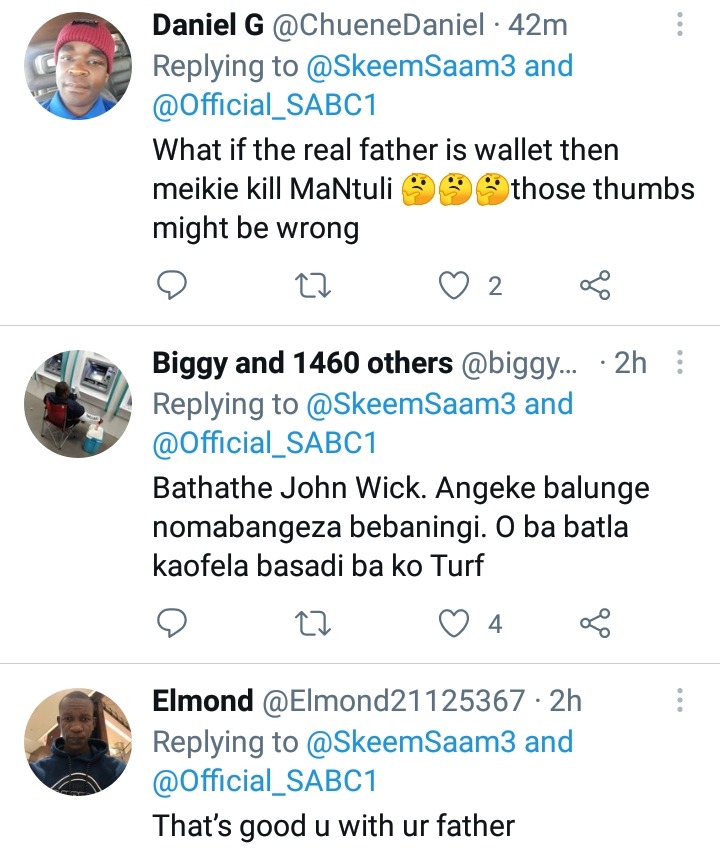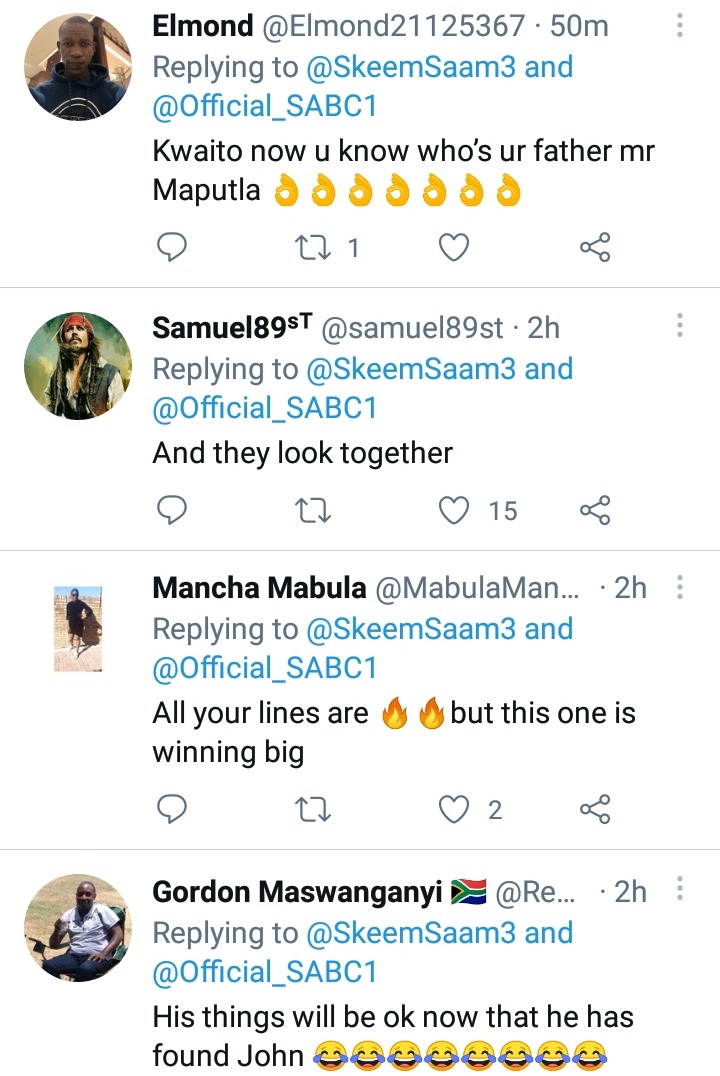 Tonight on #SkeemSaam

Kwaito and John realise a truth about each other that neither will be able to deny. @Official_SABC1 pic.twitter.com/9l9uGrN1aC

— OFFICIAL Skeem Saam 9 (@SkeemSaam3) June 23, 2021