Skeem Saam's Yesterday And Today's Episode Left Fans Talking
Skeem Sam fans took to Twitter how disappointed they were following yesterday's episode, people waited the whole weekend just to watch mixed previous episodes. Whoever stole their USB must bring it back. Fans were not impressed at all. People shared their views some saying the way Skeem Sam has been fire lately they knew they will run out of episodes and that they did not only replaying episodes they are even repeating the adverts.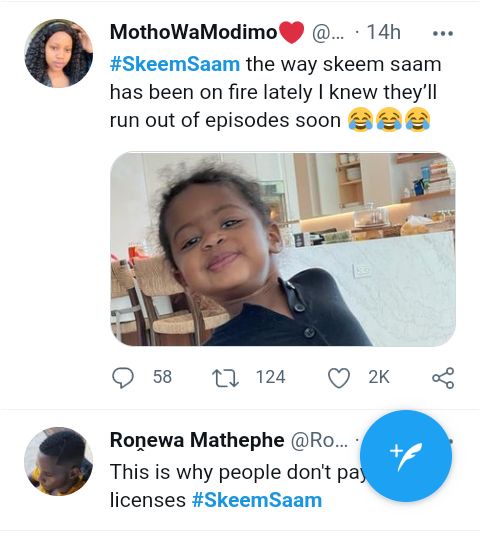 People saying SABC1 must do something about the matter, saying this is the same reason why people don't pay TV licenses, "the only way we can forgive SABC1 is if they could replace Generation the legacy with Skeem Sam". one fan wrote. They didn't stop there you guys they went as far as suspecting Meiki of not shooting Zamokuhle and Mantuli "Meiki shot producer as well" .
There's also a petition for Joyce to become a starring cast, Fans want Joyce to move to Turflop so that Meiki Maputla can breathe through the wound daily. If you want that to happen go and join the petition on Twitter. Monday teaser of Skeem Sam was "A woman scorned makes a shocking escape.
Elizabeth's rivalry with Glenda is now becoming a threat to her career. Sis Ouma is devastated at the news of her close friend's tragedy.
In today's episode, The popcorn room on Youtube posted the episode and fans were not happy saying the episode was supposed to be serious and stuff, instead, they laughed the whole 21 minutes." I'm starting to feel like am watching an Indian movie like how did the policewoman not see Meiki or the person behind the curtain?". Helvi Itan wrote.
TM had this to say " Bathong this episode is a mess. what is going on with Skeem Saam? Why is Lizzy wearing Mokgadi's wig? Koloi transformed completely. New hairstyles and mustache. Pretty just suddenly took her wig off. Why are they searching Meiki inside a drawer? Alfred got a new haircut. The principal is wearing Pretty's wig".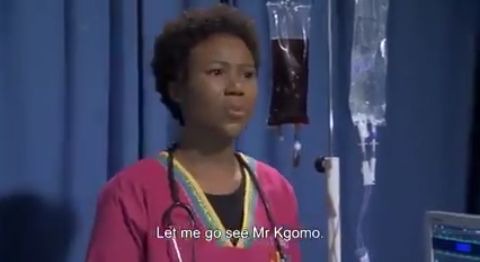 How about Lizzy still refers to Kwaito as her boyfriend and the fish oil color was weird. The whole episode was a joke.